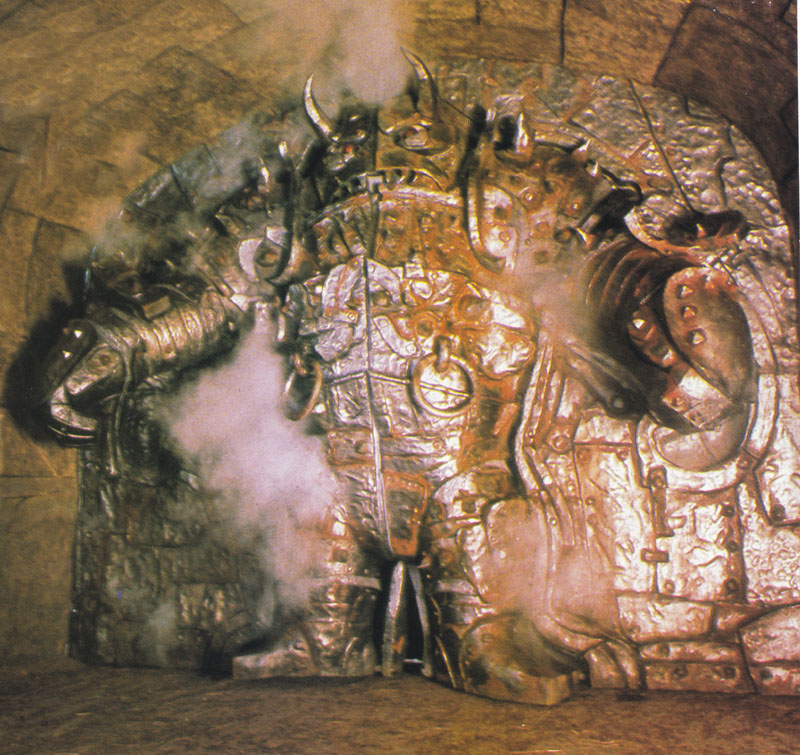 This week I'm pleased to be able to present another of my own embroidery designs for the Goblin King: Labyrinth Quilt and Stitch Along - Humongous!
I'm not sure whether he actually qualifies as a character in his own right, being essentially a metallic shell controlled like a giant puppet by a couple of goblins, but here he is.
In addition to my embroidery design, Angela Gross has also designed a fabulous paper-pieced version of Humongous.
Both patterns are available to download now from
fandominstitches.com
Here are my two stitched versions of Humongous - he's designed to fit a 6 inch finished square and I've put quite a bit of detail in there so he's possibly just a little more intricate and time consuming to stitch up than some of the patterns in recent weeks.
If you're going to give my Humongous embroidery a go I suggest that you start with a larger piece of background fabric to allow for ease of hooping and trim it down to 6.5 inches when you're ready to assemble your quilt. I also strongly suggest not using more than about 2 strands of embroidery thread or the detail of the suit will be difficult to achieve.
That's it from me this week. I really should post about the assembly so far, but that will have to wait until next time.
K