I've been feeling less than average over the last few days, I've picked up a yucky bug of some sort. I'm sure it's nothing that rest, fluids and lots of vitamin C won't fix but I've spent a lot of time over the last few days in bed or on the couch feeling congested and sorry for myself.
Naturally I wasn't particularly impressed when the monster, in a panic, mentioned that her best friend's birthday was only a couple of days away, she wanted to give her a gift, but didn't have anything chosen or ready.
I consider the local shopping centre to be a soul-sucking, wallet-draining, evil place at the best of times, so I was definitely not feeling like heading out for a teen shopping trip, especially not a 'wander around for hours until we find the perfect gift' trip. Even on a good day my strategy is to get in and out of that place as fast as I possibly can!
So with a shopping trip out, and time running out that left making something...but it needed to be easy and fast. Something that either I could get done quickly with my limited ability to focus at the moment, or something the monster could make herself. In the end it was a bit of both.
Cushions made as Christmas gifts
I made a couple of cushions as Christmas gifts this year. One cushion in particular my anime-obsessed monster fell in love with - a Naruto Cloud cushion that I was making for my sister-in-law. The monster loved it so much that I ended up making two at once so that she could have her own (it also gave me the chance to try out satin stitch edging vs raw-edge on that particular gift).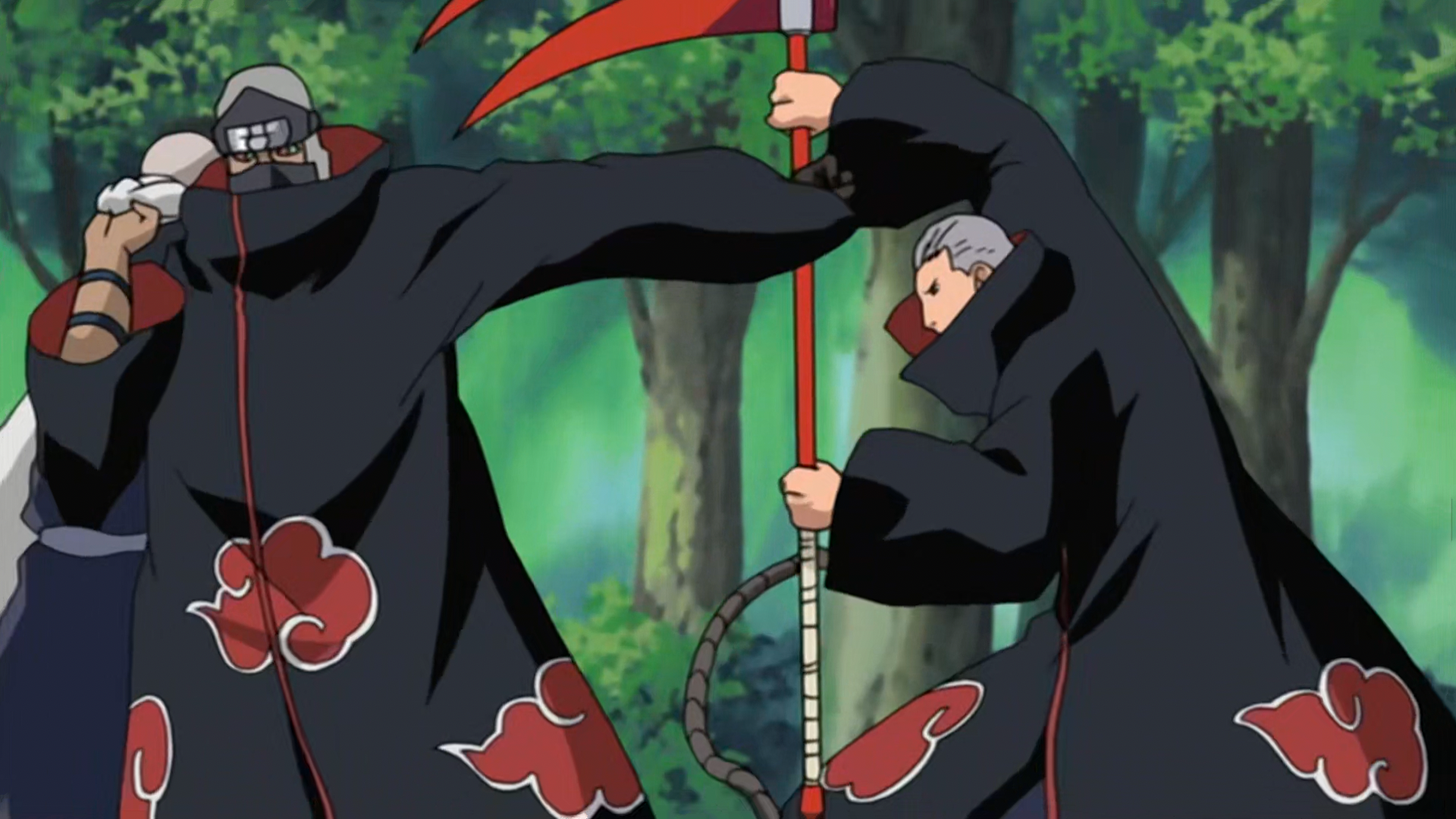 Akatsuki robes - Inspiration for the Naruto Cloud cushion.
The monster's friend is just as anime obsessed as she is, and seeing as I already had a pattern template for the cloud component it seemed like it might just fit the bill. With a decision made it was a simple matter of getting the monster to cut out the pattern components and then me putting it all together in a simple envelope cushion cover.
I was hoping to be able to use only stuff from my stash for this one (still in not wanting to leave the house mode) but I've been using a lot of black quilting cotton lately so didn't have quite enough, and I needed a cushion insert... so off to spotlight we went.
The monster chose a black flannel rather than quilting cotton for the actual cushion cover fabric. A great choice as it is a nice deep black, and feels suitably soft and cuddly. But boy is it a pain to sew with - fluff everywhere and the fabric sticking to itself rather than sliding making lining up seams and adjusting things painful but we got there in the end.
Naruto Cloud Cushion
Envelope closure on back of cushion
All up it took just over an hour to put this together, from cutting out the applique pattern template, top-stitching the cloud in both red and white right through to assembling the envelope cushion cover.
I didn't get a chance to run the cushion cover through the wash as I normally would, so I've packed up a colour catcher sheet and instructions with the cushion and the recipient can use that whenever they wash the cover themselves.
I sure hope the monster's friend likes the gift and gets lots of use from it.
And now I'm heading back to bed.
K